MSBTE RESULT FOR WINTER 2017 Exam is declared on 3 rd January 2018
Maharashtra state board of technical exams conducted the winter 2017 exam in the month of November and December, whose msbte result is awaited by the students community.
Students of diploma engineering are eagerly waiting for the results of the exams conducted by MSBTE.
Generally as a thumb rule msbte results is declared within 40 days of last paper. So likewise it is likely that the result may be declared in the first or second week of the January 2018.
Choose the following links to see the results when it will be available
LINK WHERE MSBTE RESULTS will appear when available
----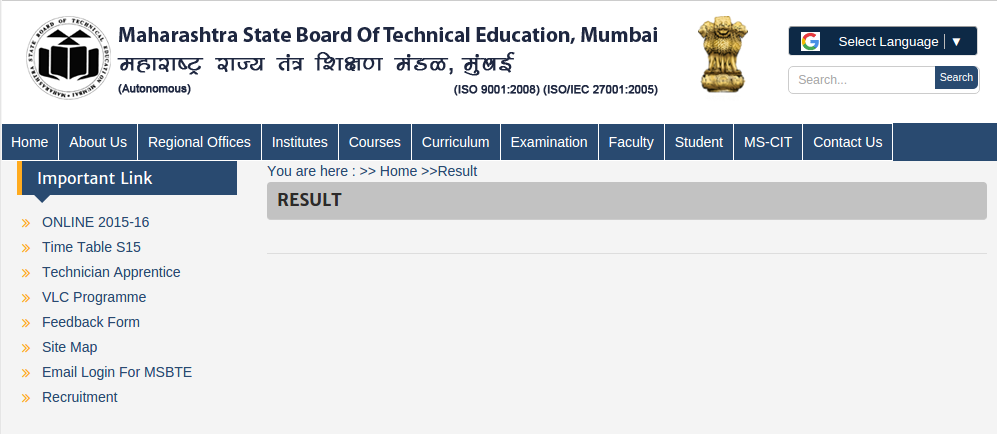 After the MSBTE results, the student who think that they have got less marks than expected can apply for rechecking or photocopy.
Before that students should check the model answer paper in the link below, and then they should apply for the verification or photocopy.
All msbte model answers and papers are available at